Crik-Link for QuickBooks
Crik-Link allows dealers to automatically download updated information from Crik-IT (such as vendor price updates) into their own QuickBooks system, saving hours and hours of time and protecting their sales margins.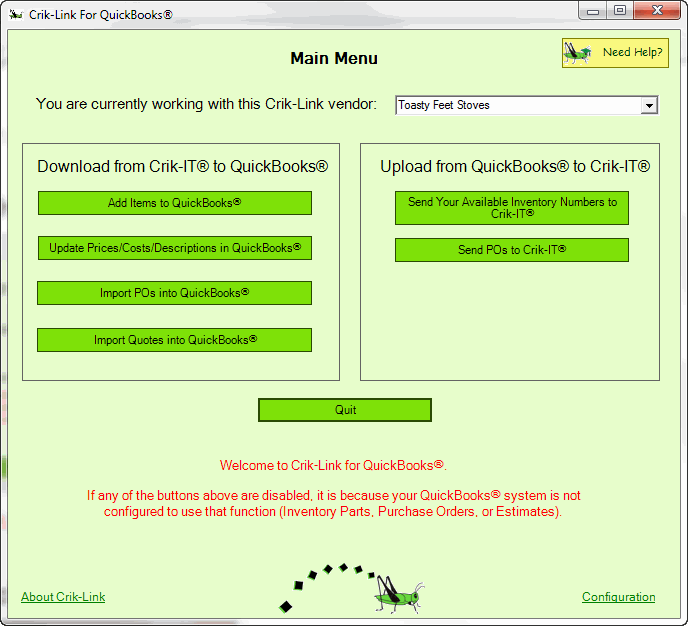 Automatically add items to your item list in QuickBooks from Crik-IT, including related items.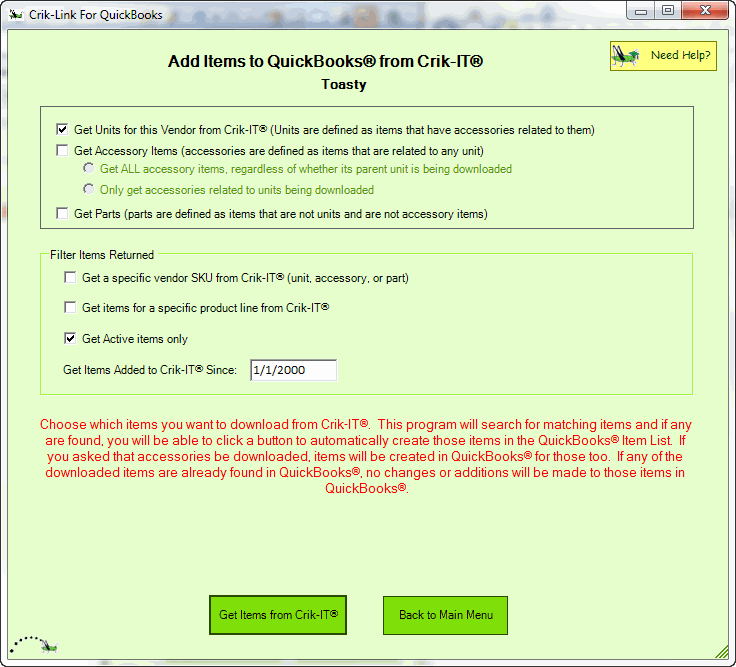 Automatically update prices, costs, and descriptions from Crik-IT when your vendor has changed their prices.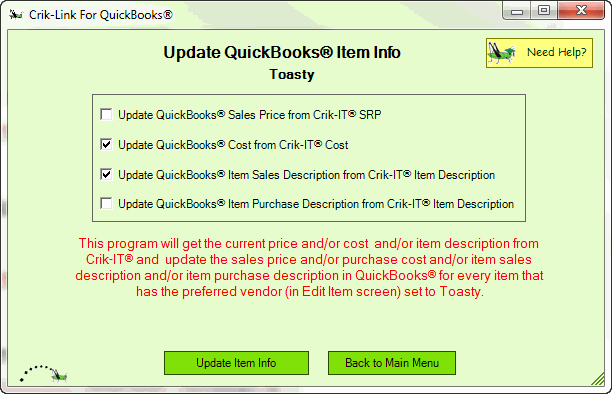 Do you enter purchase orders into Crik-IT and want to get them into your QuickBooks system without doing double entry? Crik-Link lets you click a button to have Crik-IT purchase orders automatically put into QuickBooks.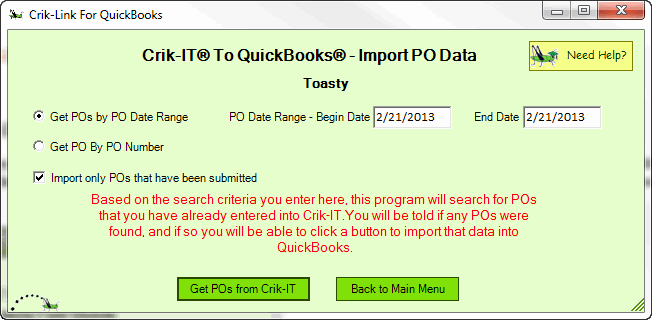 Requirements
Windows 10 or newer
QuickBooks Pro or Premier version 8 or newer; or QuickBooks Enterprise Edition 2011 or newer
Not available for Macintosh version of QuickBooks
Crik-Link must be installed on a computer that can run your QuickBooks system
Crik-Link must be installed on a computer that can access the internet
Terms
Crik-Link is an annual subscription. $95 / year / vendor.
A separate subscription is required for each Crik-IT vendor you wish to use Crik-Link with
There are no refunds for mid-year cancellation
To keep our subscription fee as low as possible, support is not included. We provide detailed installation and usage instructions. If you need assistance beyond these instructions, you can purchase technical support instances at $95 per instance. If the problem turns out to be a Crik-Link bug, you won't be charged for the technical support.